Srinivas Krishnaswamy, Chief Executive officer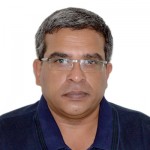 Srinivas Krishnaswamy, an economist by training, has over a decade of experience working on the issues of economic reforms, sustainable development and the environment.He set up Vasudha Foundation in January 2010, with an aim to promote environment -friendly, socially just and sustainable models of development by focusing on alternative technologies and lifestyle solutions. The foundation is currently working on a wide range of projects around renewable energy, energy efficiency and policy related campaigns, and lobbies both at the national and international level, while promoting green and alternative technologies at the grassroots level creating the crucial link between energy and poverty alleviationIn a short span of four years, Srinivas helped steer Vasudha Foundation in implementing a wide range of projects that include facilitating a few states in the preparation of their State Climate Action Plans, preparing a detailed institutional strengthening plan for the nodal agency implementing the State Climate Action Plan of Madhya Pradesh, which has been accepted by the Madhya Pradesh Government and is being implemented.
Srinivas also led the Vasudha team in the preparation of detailed energy plans for the districts of Moradabad, UP and Mandla, Madhya Pradesh. The district energy plans also include a detailed economic viability plan and also an implementation plan, that focuses on making these districts self sufficient in meeting their energy needs with the entire districts electricity supply coming from clean and renewable energy.
Srinivas was also a member of a small consortium of individuals/organisations that successfully initiated the setting up of a multi-stakeholder platform for Renewable Energy in India, which is scale and technology neutral and caters to both grid and off-grid renewable energy solutions. The platform, which is known as the Indian Renewable Energy Federation is now up and running and has a governing council comprising of imminent people from India in the Green Energy Space. Srinivas is also a member of the Governing Council of the Indian Renewable Energy Federation (IREF) and is also a member of the core governing team of IREF.
Raman Mehta, Policy/Programme Head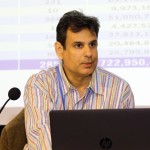 Raman Mehta has worked on different facets of sustainable development, climate change and natural resources management during his career. He currently focusses on issues relating to equity in the context of climate change, integration of climate change concerns into development strategies, plans and programmes in India, and how to overcome barriers in accelerating the deployment of renewable energy sources in the country. In the past, he has worked in the Indian Institute of Public Administration, World Wide Fund for Nature – India, ActionAid – India and the British High Commission/Department for International Development. He has been involved in several research efforts and has a long list of reports and publications to his credit.
Dr. S.R.K. Varshney, Senior Advisor
Dr. S.R.K. Varshney is an Indian Forest Service(IFS) Officer of 1984 batch of U.P. Cadre. He is retired from the post of Additional Principal Chief Conservator of Forests, U.P. Dr. Varshney has a long experience of 32 years of working on the forest ecosystem management, forest and wild life management, natural resource management, climate change issues related to forestry and agriculture. Dr. Varshney has done M.Sc. and Ph.D. in Environmental Science from School of Environmental Sciences, Jawaharlal Nehru University, New Delhi. He has done a certificate course on EIA and monitoring with GIS and Remote Sensing from University of Wales, Bangor, U.K. He has also worked as Environmental Scientist in National Thermal Power Corporation (NTPC) before joining IFS. He has conducted EIA on power plants of NTPC. Dr. Varshney was posted on various important posts in the Forest Department of U.P and has also worked on deputation as Director in the Department of Agriculture and Co-operation, Ministry of Agriculture,New Delhi. He has many publications in International and National journals on the impact of Sulphur Dioxide pollution on the plants and other issues of Environment. He has specialization in the field of EIA, Management of Natural Resources, Watershed Management and Forest and Wild Life Management, global warming and climate change.
T.R Gopi, Assistant Director-Finance and Administration
T.R Gopi has done MBA in Finance , also B.Com from Bangalore University.
Over 23 years of finance and accounting experience in non-profit sector and for-profit sectors, with exposure to best practices and accounting standards. Good track record of having led Finance, Accounting and regulatory compliance teams in NGO & International NGO. He has expertise in budgeting, forecasting, preparing financials, cash flows and other operational matters. He is also familiar and dealt with various FCRA requirements, Internal & External Audits, Statutory & Internal reporting, Statutory compliances including interacting with concerned authorities.
Richa Malhotra Sood, Senior Manager- Finance and Administration
Richa holds a Chartered Accountant degree from the Insitute of Chartered Accountants of India along with a B.Com (H) degree from Delhi University and also a Post Graduation Diploma in Business Administration from Symbiosis Centre of Distance Learning. She has an experience of almost 10 years in the field of accounting, auditing, taxation and other related matters.
Geetika Singh, Manager-Programmes-Climate and Energy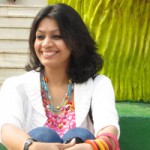 Geetika has Masters Degree in Sociology from the Delhi School of Economic. She has a work experience of more than eight years on climate change and environment related issues. Prior to joining Vasudha Foundation, she was working with the Centre for Science and Environment on climate change adaptation, agriculture and food security issues.
She has been part of various forums at the regional, national, and South Asian level. And has coauthored a few publications. Her area of research interest comprise of climate change adaptation, impacts of climate change on agriculture and food security, loss and damage, financial safety mechanisms nets among others.
Samiksha Dhingra, Policy/Programme Manager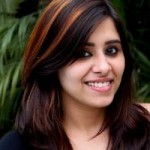 Samiksha holds a Master's degree in Climate Science and Policy from TERI (The Energy and Resources Institute) University, and holds a degree in B.Sc. Chemistry (Honours) degree from the University of Delhi. She has an experience in projects related to Climate Change Mitigation, Adaptation and Urban Heat Island Effect. Prior to joining Vasudha Foundation, she worked as an intern with ICLEI – Local Governments for Sustainability at their South Asian Secretariat on various projects such as the Asian Cities Climate Change Resilience Network and Green Pilgrimage Network. Her areas of interest include urban services, environment, renewable energy, climate change, and sustainability.
Priya Kalia, Manager Communications
Priya has done her Masters in Advertising and Marketing from Amity University and Bachelors in Commerce (Honours) from Gargi College, Delhi University. She has a work experience of over six years in Communications and Project Management. She also has expertise in Graphic Designing having worked on various branding, social media, publishing and marketing projects.
Amar Tomar, Assistant Accounts Manager
Amar is an Assistant Accounts Manager by qualification. He has significant experience on taxation, accounting, and other related matters.
Amit Yadav, Research/Policy Officer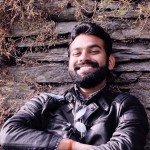 Amit holds a Master's degree in Climate Science and Policy from TERI University, and a bachelor's degree in Geography from the University of Delhi. He has work experience as an intern in National Institute of Hydrology, Roorkee and The Energy and Resources Institute, Delhi on water and glacier using GIS and Remote Sensing applications. He also has field experience in the same. His areas of interest lies in GIS and Remote Sensing, Environment and Sustainable Development, Glacier Hydrology and Watershed Management.
Parul Gupta, Communication Officer
Parul is a Development Communication and Extension Professional. She holds a Master's degree in Development Communication & Extension from Lady Irwin College, University of Delhi. She has expertise in creating and designing Communication aids, Programs and Trainings for behaviour change and also has knowledge of principles, techniques and practices and their application to be used in social issues. Earlier she has worked with various NGOs managing their programs, media products, developing communication strategies, managing social media and content development.
Tanvi Sharma, GIS Officer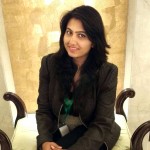 Tanvi holds a Master's degree in Biodiversity and Conservation from Guru Gobind Singh Indraprastha University, Delhi and her Bachelor's degree in Life Sciences from Kalindi College, University of Delhi. She has knowledge and experience in the field of Geospatial Technology and has worked on the applications of GIS and Remote Sensing. She has an experience of interning with WWF-India for her M.Sc Dissertation project and later working there as a Consultant under Remote Sensing and GIS department. She has also done consultancy under the ENVIS Centre at WWF-India. She has presented her dissertation work at ESRI User Conference 2017 during Paper Presentation session.
Parul Babbar, Research/Policy Officer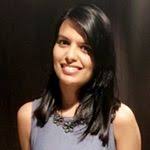 Parul Babbar has done her Post Graduation in Environment and Development course under School of Human Ecology from Ambedkar University, Delhi and did her Graduation in Economics Honors from Daulat Ram College, Delhi University. She has done her internship in World Wide Fund for Nature-India under Environmental Information System (ENVIS) Centre in collaboration with Ministry of Environment, Forest and Change. She continued working there as a Consultant for 1.5 Years. She has an experience in doing Research related projects such as preparing analytical reports on nature of questions raised in both the Houses of Parliament viz., Lok Sabha and Rajya Sabha for all three sessions that are Budget, Monsoon and Winter. She has worked in preparation of both descriptive and statistical reports on different subjects like Climate Change and Meteorology, Energy Studies, Alternative Technologies, Forest Conservation, Pollution and likewise. Other than academics she is a Gold Medalist National Player in Tae-Kwon-Do (Martial Art).
Harneet Kaur, Research/Policy Associate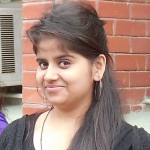 Harneet Kaur has done her masters in Natural Resource Management from University School of Environment Management, IP University and bachelors in Life Sciences from Delhi University. She has worked as an intern under the UNDP's project –BIOFIN (Biodiversity Finance Initiative) and with Ministry of Environment, Forest and Climate Change under the project entitled "Development of 10 Point Action Plan" for future policy concerning the role of community inclusion in the future forest policy of India.
Vasundhra Khanal, Administrative Officer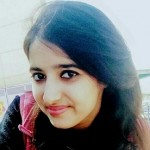 Vasundhra Khanal has done her B.com from Delhi University.She has expertise in handling events and managing administration related tasks. She is pursuing post graduation from IGNOU.
Manoj Kumar, Office Assistant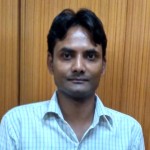 Manoj supports all office activities and is involved in assisting Vasudha Foundation with its daily endeavours. He provides administrative and clerical support to others in the office to maintain an efficient office environment.